Get Great Deals on Tons Of Properties Before They Ever Hit The Market
Buy great properties at discount prices the easy way. We have access to tons of properties in your area for the lowest prices in the marketplace. Get access to our full inventory today!
We Are A Real Estate Investing Company
Our company buys, sells, and rents homes. We will not be acting as your real estate agent or broker if we buy your house, sell you a house, or rent you a home. We are excited to potentially work with you directly OR if you are represented by an agent or broker. We are focused on improving neighborhoods and redeveloping areas that we work in. If you have additional questions on agencies please contact your local real estate commission.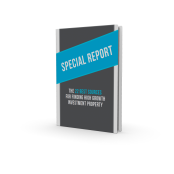 Join our VIP Buyers List to get the best deals
Complete this form to join our VIP Buyers List and get instant access to "The Hot List" and our FREE report, "Special Report: The 22 Best Sources for Finding High Growth Investment Property."